Canada held its latest all-program express entry draw on November 9.
Immigration, Refugees and Citizenship Canada (IRCC) invited 4,750 candidates to apply for permanent residency of Canada with the minimum CRS (Comprehensive Ranking System) score of 494. The eligible candidates were invited from the Canadian Experience Class (CEC), Federal skilled worker program (FSWP), and Federal Skilled trades program (FSTP); all operates under the category of Express Entry system.
This draw is down by 2 points from the draw that held on October 26 with the minimum CRS score of 496. It is the consecutive draw to invite 4,750 candidates in accordance with the last draw.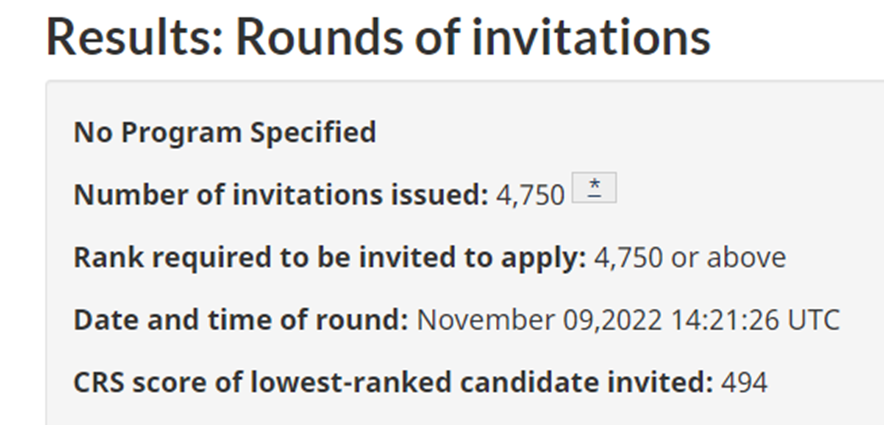 ABOUT EXPRESS ENTRY
Express entry is the pathway to bring international skilled worker to Canada on permanent residency (PR) status.
It works on the basis of a Comprehensive Ranking System (CRS) score to evaluate the candidate's profile. The highest scoring candidates are thus issued the ITAs (Invitation to apply) from IRCC and can thus apply for PR.
There are 3 main immigration programs under express entry:
Keep following Lebiz Canada for such updates!!