If you are relocated to another country to work, at some point you may wish to switch to a different company or an employer. In Canada, if you want to come and work, you need to get a work permit. In general, these are temporary closed work permits having certain restrictions attached to it. Meaning, you can't just simply switch your company or your employer. This is the basic difference between an open work permit and a closed work permit. In this blog, we will learn about the things a person holding a closed work permit can do if he/she wish to change their employer.
CLOSED WORK PERMIT: Any person holding a closed work permit is bound to work for that particular company or employer till the duration of his work permit. An Employer-specified work permit allows you to work in accordance with the conditions of your work permit. This could include: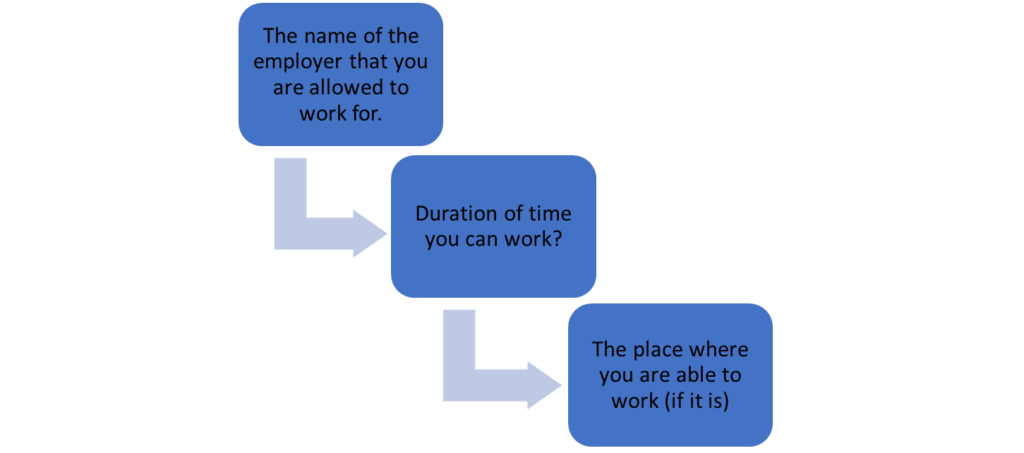 The kind of permit you receive is contingent upon the type of work you're doing in Canada. However, in most instances, workers from abroad have employer-specific work permits. Although, it does not mean you can't change your employer, but you'll have to submit an application for this to be done.
PROCESS OF CHANGING AN EMPLOYER ON A CLOSED WORK PERMIT
Luckily, there is a process which one can follow to switch their employer on a closed work permit.
First thing which you need to make sure is, if your permit is about to expire or you want to change the conditions on it, you must apply for an extension of validity of your permit at-least 30 days before its expiration.
WHO CAN APPLY?
You can only apply for an extension or changing the conditions on your current work permit if;
• Want an extension on your work permit
You can only apply for an extension or changing the conditions on your current work permit if;
You are not allowed to work at a new job or for a new employer until your application is processed and you are issued a new work permit.
HOW TO APPLY?
When you apply to modify you work permit, it's crucial to make sure that your new employer follows all the necessary steps to take on their behalf. This could mean applying for a new LMIA from Employment and Social development Canada or simply releasing a new offer of employment, as well as paying the 'employer's compliance fee in case where there is no need for an LMIA.
This whole applying process can be done online. Before submitting your application, it's advised to go through 'Guide 5553 – Applying for a work permit inside Canada – extend, change conditions, initial and open work permits – online application' thus ensuring you understood the procedure well. It is also necessary to have access to a scanner or camera that allows you to upload copies of the documents for your application.
The application you'll need to fill out is 'Application to Change Conditions or extend your stay in Canada'. The application will also include an individual list of the documents you'll be required to include along with the application (this is based on your answers that you give to a set of questions you'll be asked following your login to the system for immigration).
After completing your application, you will be asked to pay the required fee of CAD 155.
WHAT HAPPENS AFTER YOU APPLY?
When your request is accepted You will then be issued a work permit that outlines your new work conditions, which will include the name of the new employer.
Currently, the processing time for changing employers Canada is shown as 167 days. Therefore, it is essential to ensure that you apply for a change in your work permit as quickly as possible prior to the expiration of the current one.
In case, if your expiry is due before you receive your decision, you are legally allowed to stay in Canada on an 'Implied status'.
WHAT CAN YOU DO IF YOUR WORK PERMIT EXPIRES BEFORE YOU APPLY?
Applied within 90 days of your status expiration.
Met all the required conditions mentioned on your permit
Meet the requirements for your stay and
Pay the necessary fee including

Restoration fee of CAD 200 &
Work permit fee of CAD 155
Make sure your clearly explain the reason you stayed in Canada for longer than allowed.
Although it may be possible to return your legal status as a worker. However, the decision completely lies at the discretion of immigration authorities in Canada and how well you explained your extended stay in Canada.
The process of applying to transfer to a new job isn't a simple job. It is not just a matter of collecting the documents you'll need to back your application, and then fill out the application and submit it, but you'll also be required pay an additional fee and then wait for an answer. Although, you will have a privilege to stay in the country while your application is completed.
To know more about Canadian Work permit, visit the link provided!!