HIGHLIGHTS
The latest draw of Express Entry draw Targeted French Proficiency
The draw was conducted on July 12, 2023.
The Minimum CRS score was 375 this draw.
IRCC has invited 800 candidates
Express Entry draw, 3,800 candidates were invited to apply for permanent residence in Canada through the French Language Skilled Worker Program. This draw is a testament to Canada's commitment to supporting French-speaking immigrants and promoting linguistic diversity. pic.twitter.com/LTeVKLSJ1m

— LebizCanada (@LebizCanada) July 13, 2023
IRCC Conducts Targeted Express Entry Draw for French-Speaking Candidates with CLB 7 or Higher in French
On July 12, 2023, the Immigration, Refugees and Citizenship Canada (IRCC) sent out 3,800 Invitations to Apply (ITAs) in a targeted Express Entry draw for candidates with French language proficiency. This draw was a part of the government's ongoing efforts to increase Francophone immigration to Canada and promote the use of French in the country.
To be eligible for this draw, candidates were required to meet the minimum language proficiency level of Canadian Language Benchmark (CLB) 7 or higher in French, along with a minimum of CLB 6 in English. Additionally, candidates were required to meet the eligibility criteria for one of the three federal economic immigration programs managed by the Express Entry system: the Federal Skilled Worker Program, the Federal Skilled Trades Program, or the Canadian Experience Class.
Canada's Strategy for Francophone Immigration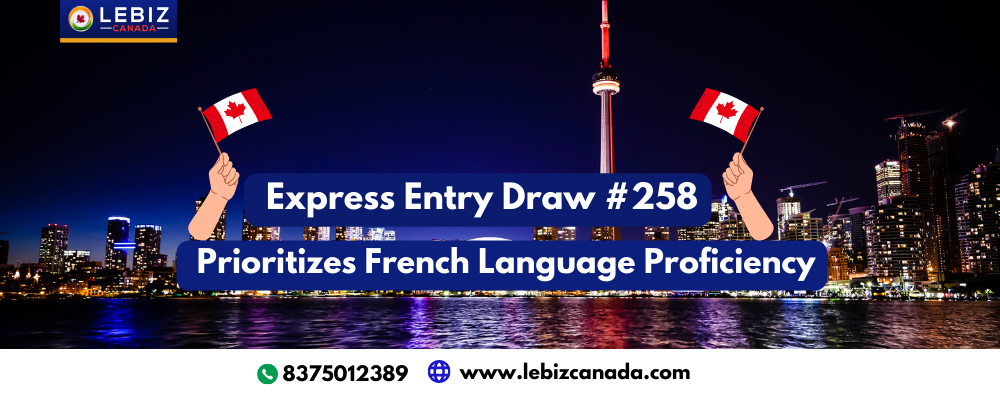 The targeted draw for French-speaking candidates is a part of Canada's overall strategy to increase Francophone immigration, which is a key priority for the government. This is because Francophone immigration helps to strengthen Canada's linguistic duality and promotes economic development in Francophone communities across the country.
In addition to the language requirements, candidates must also demonstrate that they have the necessary skills, education, and work experience to contribute to the Canadian economy. The Express Entry system ranks candidates based on a Comprehensive Ranking System (CRS) score, which takes into account factors such as age, education, work experience, and language proficiency.
The 3,800 candidates who received ITAs in this draw will now have the opportunity to apply for Canadian permanent residency. This is a significant milestone in the immigration process, as permanent residency provides candidates with the ability to live, work, and study in Canada on a permanent basis.
Overall, this targeted French proficiency Express Entry draw is a positive step toward promoting linguistic diversity and increasing economic opportunities for French-speaking immigrants in Canada. It also highlights the government's commitment to promoting linguistic duality and supporting Francophone communities across the country.