HIGHLIGHTS
The latest draw of Express Entry draw for the French category
The draw was conducted on July 7, 2023.
Candidates were invited under STEM categories of the Express Entry System
The Minimum CRS score was 439 this draw.
IRCC has invited 2,300 candidates with strong French-speaking abilities
DETAILS OF THE DRAW
It's our shared responsibility to create a 🇨🇦 where everyone can flourish in the official language of their choice.

As a part of our commitment, we're opening the door for more francophones to come live here with a new pathway specifically made for them: https://t.co/0hBGBmL5qP

— Sean Fraser (@SeanFraserMP) July 7, 2023
IRCC is holding its first French express draw based on category. Entry draw, which was open to 2300 applicants with strong French capabilities. Candidates must have a minimum score in the CRS of 439. This is the smallest score on the CRS of 2023.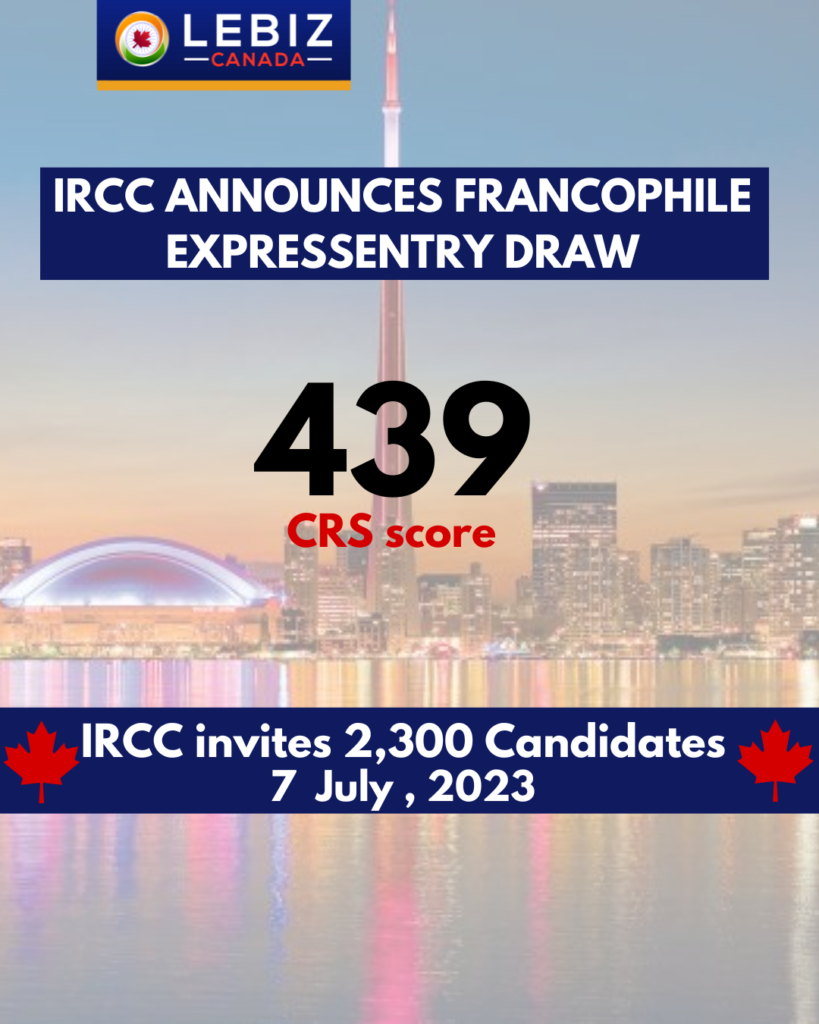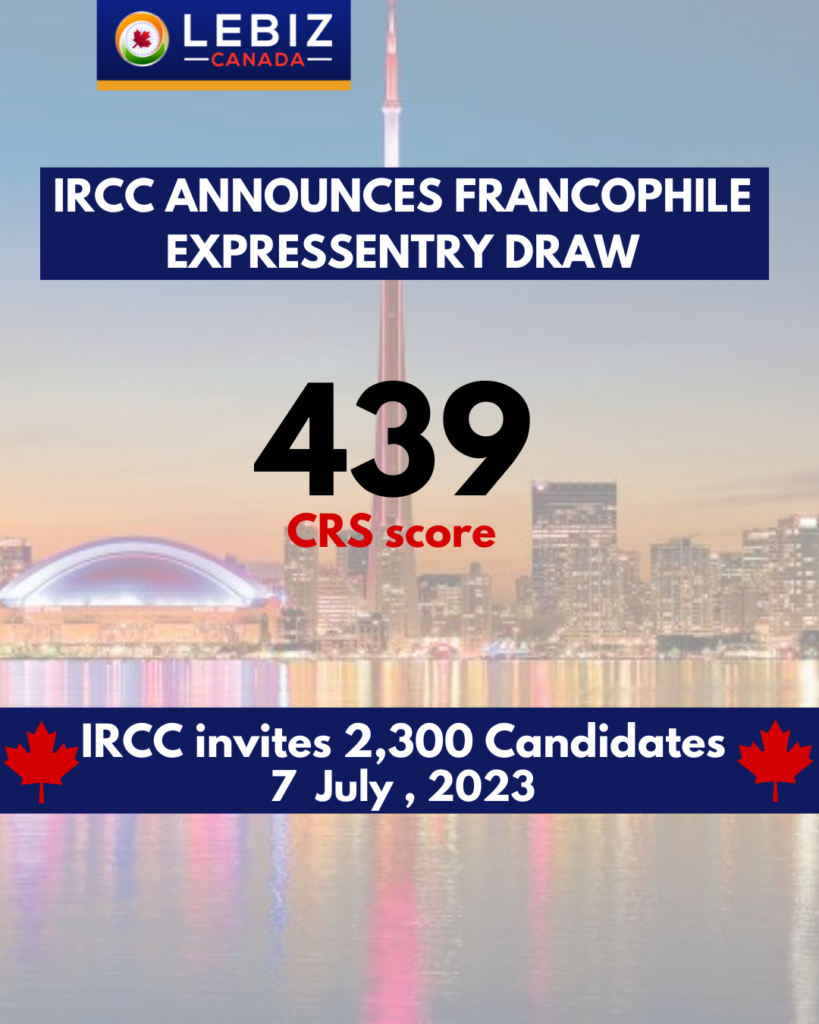 Invitations for French-speakers
IRCC (Immigration, Refugees and Citizenship Canada) has taken a significant step towards promoting French language proficiency among immigration candidates.
By holding a draw specifically for candidates with strong French-speaking abilities, IRCC emphasizes the importance of French language skills for individuals wishing to immigrate to Canada.
This move aligns with the Canadian government's commitment to promoting bilingualism and multiculturalism.
The fact that the minimum CRS score required for this draw was 439 indicates that IRCC is prioritizing candidates with high language proficiency levels, which is a positive step towards ensuring that immigrants can integrate into Canadian society and contribute to the country's economy.
Furthermore, the many invitations issued through Express Entry in the past two weeks show that Canada remains committed to welcoming skilled immigrants who can help drive the country's economic growth and innovation.
What other language skills are prioritized in the Express Entry system?
In addition to French language skills, the Express Entry system also prioritizes English language skills.
English and French are Canada's two official languages, and proficiency in one or both of these languages can significantly improve an individual's chances of being selected for permanent residency in Canada through Express Entry.
The language proficiency of candidates is assessed through language tests such as the International English Language Testing System (IELTS) for English and Test d'évaluation de français (TEF) for French.
The language test results are then used to calculate the candidate's Comprehensive Ranking System (CRS) score, one of the main factors used to rank candidates in the Express Entry pool.
Having strong language skills in either English or French can increase a candidate's CRS score and improve their chances of receiving an invitation to apply for permanent residency in Canada.
Candidates proficient in both languages can also receive additional points in the CRS system, further enhancing their chances of being selected.
For such latest updates keep following Lebiz Canada!!